Backpacks are an essential part of our daily life, whether it be for hiking, traveling, or commuting. There are countless options available in the gear market with Gregory standing out as one of the leading brands in terms of quality and durability. In this review, I'll be discussing Gregory Packs, specifically the Gregory Sigma 28, which I have been using for the past year.
About the company: Gregory
Gregory is an American outdoor gear company that produces a range of backpacks, including daypacks, hiking packs, and travel packs. They have been in the industry for over four decades and are known for their innovative designs and high-quality materials.
Are Gregory Packs any good?
Yes, they are excellent backpacks. They are durable, comfortable, and designed with the user's needs in mind. They are perfect for hikers and outdoor enthusiasts, but they are also great for commuters, air travelers, and students. You can see their lineup of commuter backpacks here.
The Pros and Cons of Gregory Backpacks
Let's take a closer look at the pros and cons of Gregory Backpacks.
Gregory Packs Pros
Pockets and organization are well thought out and there are plenty of them.
High-quality materials that are durable and long-lasting.
Innovative designs that are functional and comfortable.
Versatile backpacks that are suitable for a range of activities, including hiking, traveling, and commuting.
Women's specific fit options for better comfort and functionality.
Gregory Packs Cons
The extensive range of options can lead to analysis paralysis or choice overload.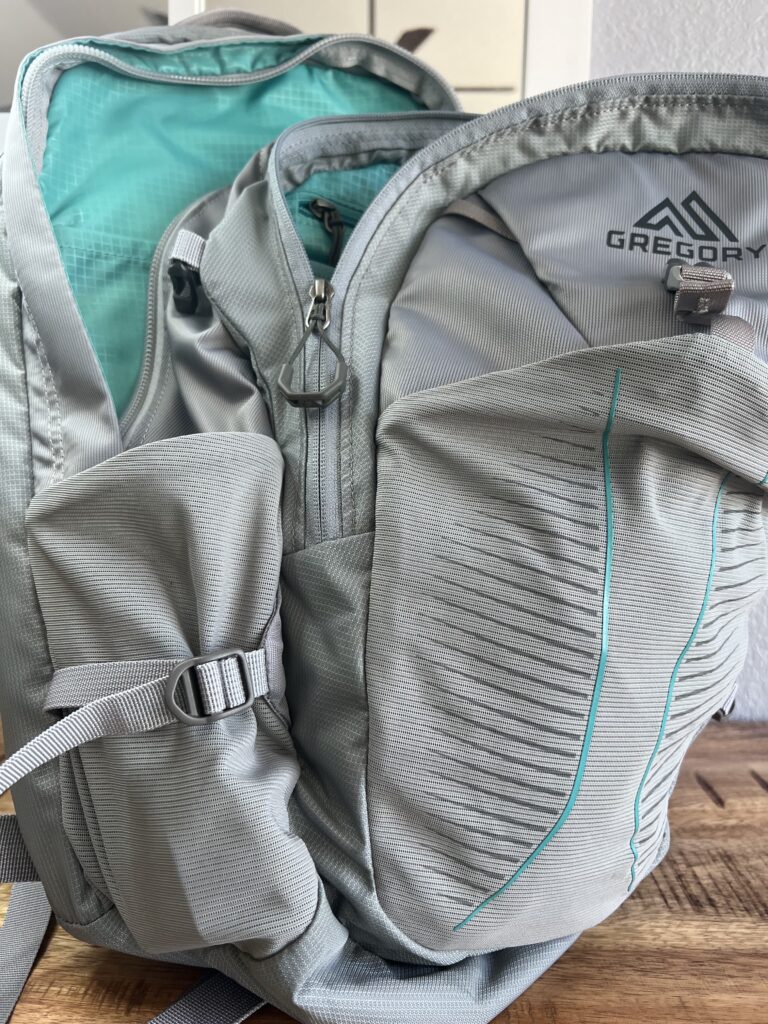 My thoughts and experience with my Gregory Sigma 28 Backpack
I chose the Gregory Sigma 28 because it fit my needs for mostly city-related and travel-oriented purposes. I needed a backpack that could carry my MacBook Air, iPad Pro, a sweater, and a water bottle, and the Sigma 28 fit the bill perfectly.
I love the fact that the backpack has two external water bottle pockets as it makes it easy to access liquids without having to rummage through the bag, as well as giving me way to quickly stash trash or other sundries. I find myself using the outside clip pocket quite often, it's the perfect size for a hoodie and I use the clip to attach my baseball hat so it doesn't get crushed in my bag. The sueded pocket for my sunglasses is also a nice touch, and I appreciate the fact that my fragile items are well protected. The pockets in the front are great for all my small items. The section division is perfect for compartmentalization and keeps the bag from getting too heavy on any individual side.
The backpack is also stylish and doesn't look like a hiking pack, which is a plus. It's comfortable to wear, even when filled up, and I've found it to be durable after using it for a year.
The only con I can think of is the choice overload I experienced when trying to choose a backpack from the range of options available. However, once I settled on the Sigma 28, I couldn't be happier with my decision.
Who are Gregory Packs right for?
Gregory Packs are suitable for anyone who needs a durable and functional backpack. They are perfect for hikers and outdoor enthusiasts, but they are also great for those who commute especially on public transit, world travelers – especially those who favor carry-on's (me!), and students who carry not only laptops but textbooks to and from class.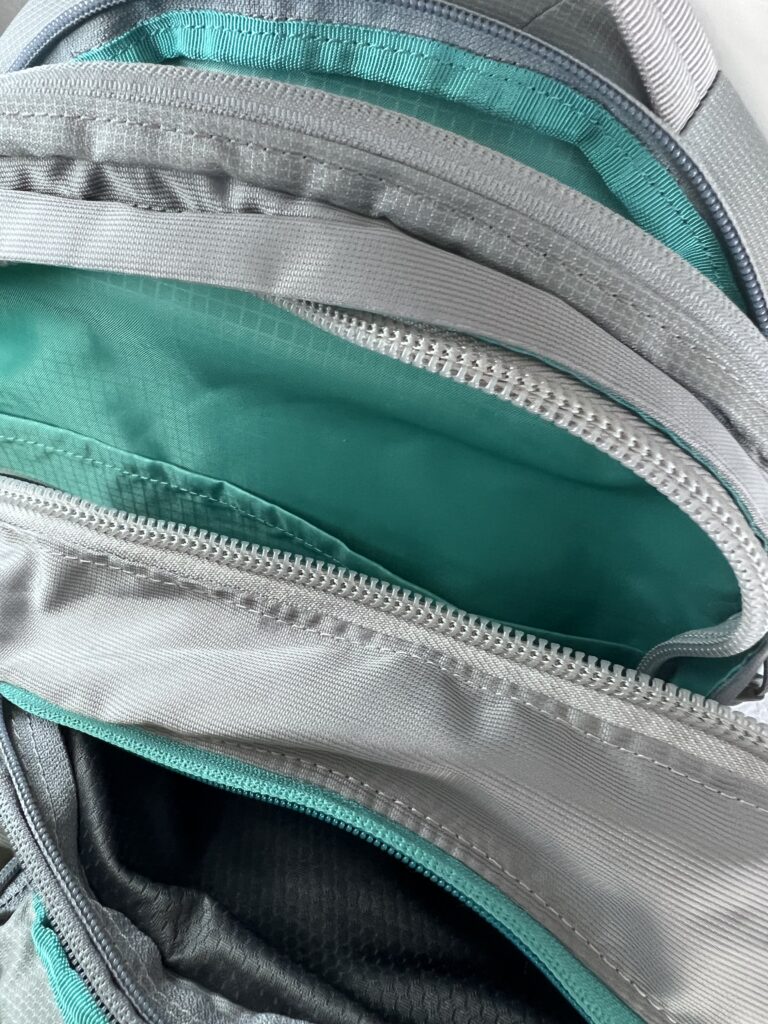 Conclusion: Final thoughts on Gregory Backpacks
Overall, I highly recommend Gregory Packs, especially the Sigma 28, for anyone looking for a durable, versatile, and functional backpack. The quality and functionality of these backpacks are worth investing your time and energy into one that suits your personal needs and style.